PGA certified
lessons
award winning tuition
REAL RESULTS START WITH PROFESSIONAL INSTRUCTION
You could try improving your golfing game with books and instructional videos, but they're no substitution for tuition from the genuine article. Get some one-to-one expert advice from our PGA professionals.
Leicester Golf Centre's personalised lessons deliver the best results for golfers of all ages and abilities. Our tuition covers all forms of the game, including swing analysis, the long game, chipping, putting, playing against the elements and club and putter fitting.
Our high-tech golf studio uses the same game-improvement technologies that PGA TOUR professionals take advantage from every week!
​
take your game to the next level
hitting it further
One key area to distance is generating more speed. Using our 3D Flightscope we can capture every detail of your golf shots to maximise your distance. The analysis includes launch angles, ball spin and shaft performance to efficiently get the most power out of your game.
master putting
Your putting technique and green-reading skills are reviewed with the latest putting system. The results of your technique are instantly displayed and with this data our coaches will help bring a higher level of consistency to your putting
using wedges
Short-game efficiency makes for better scoring around the greens. Our Advanced Vokey fitting service and the use of 3D flightscope will correct your equipment and technique, making a huge difference to your pitching, chipping and bunker play. All this adds up to becoming a better player.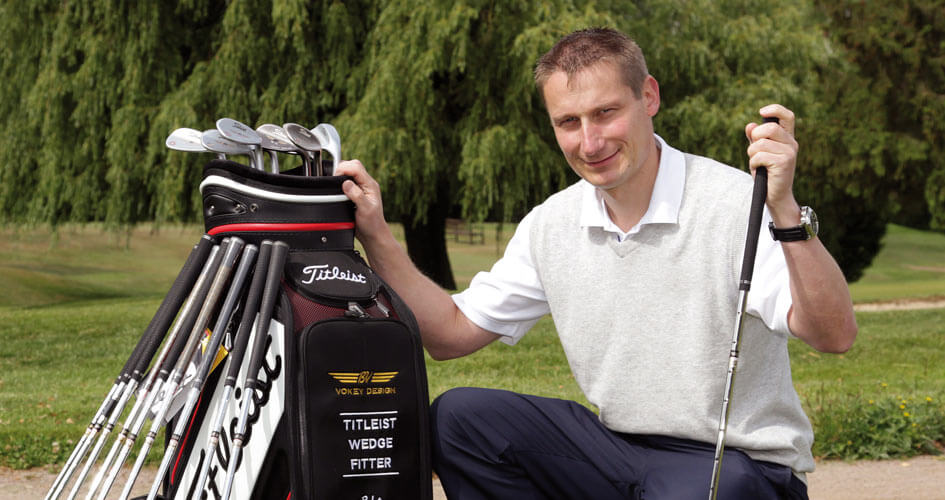 putting the fun back into golf
Leicester Golf Centre
The Racecourse, Oaldby, Leicester, LE2 4AL
information & booking
0116 275 0549
No matter the age or experience of your child our Junior Academy Programme offers an exciting and FUN approach to Junior Golf Coaching. We are able to offer a comprehensive Junior Academy Programme which is right for them. We have built our programme around the key concepts of why children play sport and most importantly, stay in sport.
A great introduction to the game is our Junior roll ups. These sessions follow the Leicester Golf Centre pathway and involve learning the basics of the game, transferring them to the course and an ideal stepping stone to achieving a handicap. We have now implemented the Gallops Junior Pathway, grading the children every three months on the golf course. Giving them a chance to achieve their next level based on their score off the junior turbo tee's.
We aim to create an environment which promotes fun, learning and friendship
anders Mankert
PERSONAL INSTRUCTOR
Anders incorporates his extensive knowledge of golf with cutting-edge technology to coach golfers of all skill levels, from beginners to top touring professionals.
£39 per half hour
tom james
personal instructor
Junior golf Academy instructor
If you're looking to improve your game and take it to the next level, There's nothing quite like being coached by a PGA professional on a one to one basis.
£30 PER HALF HOUR
FlightScope's 3D motion tracking devices are not just about ball measurement; they can also help with your golf swing analysis by measuring 27 variables related to your Ball, Club or Swing​.​
Our fully integrated swing analysis software, allows for multiple camera capture up to 250 frames per second at HD resolution and 2000 frames per second at reduced resolution.​
Mini Gallops Pathway
White Cap +6 for 1 hole
Yellow Cap +3 for 1 hole
Orange Cap + 6 for 2 holes
Blue Cap +9 for 3 holes
Red Cap +9 for 6 holes
Black Cap +9 for 9 holes
All off the Turbo's tee's assessed on course every 3 months
£8 per Grading
(+£10 for LGC cap)
Then we are Handicap ready!
JUNIOR GROUP LESSONS
Junior Academy Lessons
EVERY SATURDAY
9 am - 10 am ( Ages 4 -7 )
10 am - 11 am ( Ages 6 -8 )
11 am - 12 am ( Ages 8 - 10 )​
1 pm -2 pm
2 pm -3 pm
3 pm - 4 pm - Elite group - Handicap required
( Ages 10 - 17 )
£8 Per Session
60 Minute sessions
All balls & equipment provided!
The ultimate personal fitting experience. Get the same experience and process, equipment and TrackMan Launch Monitor technology that the best players in the world rely on to improve their game.​​
enjoy a fun social atmosphere with friends or family
Leicester Golf Centre, The Racecourse, Leicester. LE2 4AL​

Enquiries & booking: 0116 275 0549